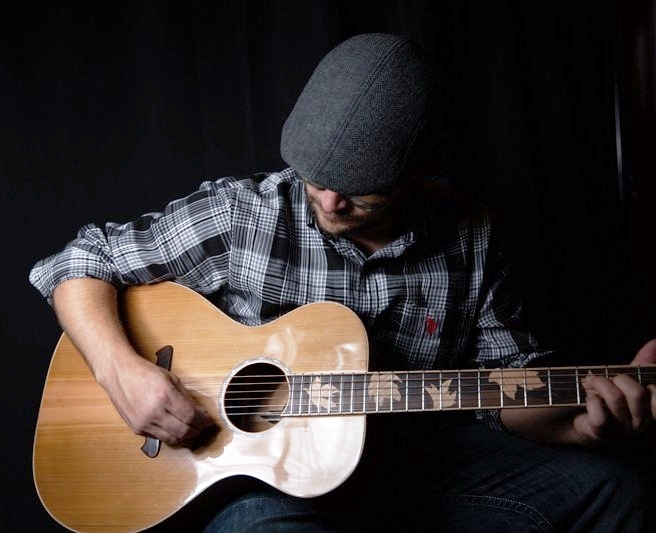 My name is Chris and I build guitars.
I've had a love of music from an early age and started playing guitar at 10. When that didn't work out so well, I took a 9 year break and decided to try again at 19. This time it stuck and I haven't looked back :)
I lollygagged around the sign, design and carpentry industries for the last 20 or so years and decided it was time to devote my life to music on a professional level.
I started playing around with building cigar box guitars in my shop in Calgary and what started as a new hobby quickly transformed into an obsession.
I continued by building a few electric ukuleles for some friends and then decided to try my first full scale electric guitar (a live edged sg copy you can see here).
After that build went so well (lots of beginner mistakes but still an impressive instrument), I was convinced of my path. I started designing and developing my signature guitar, The Tearjerker, in 2017. It was at this time I decided it was time to try my hand at building professionally for other musicians.
In the summer of 2018 I was lucky enough to train with Master Guitar Builder David Freeman in Tugaske, Saskatchewan and earned my Certificate in Luthiery from his school, Timeless Instruments.
Being professionally trained really solidified the path as I walked away from there with the nicest guitar I've ever played (pictured above). It also enabled me to offer guitar repair as well as my custom builds.
I opened my new shop in Saskatoon in 2018 and am officially open for business!
I love music and always have. I play it, I write it, I go see shows as much as I can and am always out looking for new artists to devour with my ear holes. I am passionate about building instruments and feel like I have found my true calling in life.
Drop me a line, I'd love to build you your dream instrument :)
Cheers,
Chris Vasseur